Create Professional
Resumes

in Seconds

Res'Me allows you to create professional Resumes. Simply enter your information and we'll do the rest.

Get started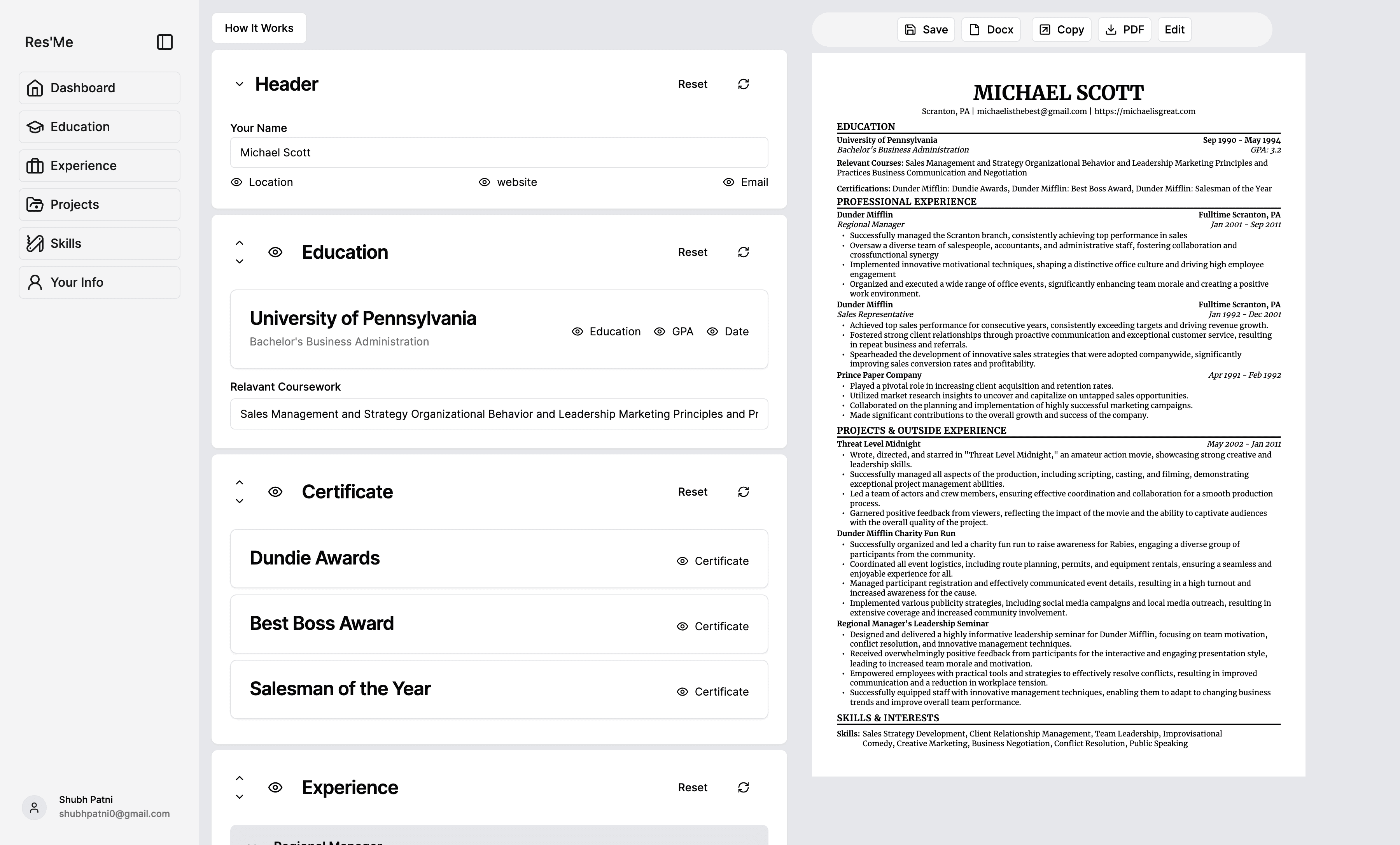 Intuitive Editor
Slide into ResMe's editor on the left for quick, hefty changes and catch the results instantly on the right-side preview. Plus, you can edit on the fly right in the preview. 🛠️👁️✨
Elevate Your Career with Tailored Resumes
Create, Customize, and Share Your Professional Story with Ease
Edit

Need it fast? Craft a resume instantly with our easy-to-use, pre-formatted tools

Store

Organise your career history with ease on our platform

Publish

Quickly download as PDF or Word, or share a direct link to your resume
Build Resumes That Work
Building professional Resumes has never been easier than with Res'Me.
Step 1

Sign up for an account

Either starting out with a free plan or choose our pro plan.

Step 2

Enter your information

We'll process your data and provide best keywords, best format to create a professional resume

Step 3

Download Your Resume

It's that simple. Try out Res'Me today.
FAQ
Have another question? Contact me on Twitter